*** NEW ALBUM – RELEASE AT CONCERT AT JAZZCLUB FASCHING FEBRUARY 4! *** KONSERT & SKIVRELEASE, FASCHING 4 FEB! ***
"Algotsson has a great gift for melody" -All about Jazz
"En pianoelegant med stark låtskrivarförmåga" -Sydsvenskan
Lyssna på förra albumet med Mathias Algotsson kvartett (Klas Lindquist, Karl Olandersson & Svante Söderqvist) – release och konsert på Fasching 4 februari 2019! // One song from new album with Mathias Algotsson Quartet – release February 4 at Jazzclub Fasching!
Here´s some videos from my and Svante Henryson´s duo concert at Konserthuset in Stockholm in september 2016!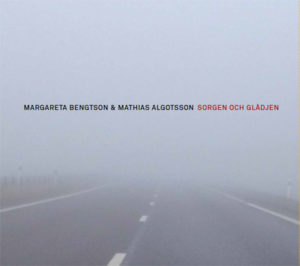 Klicka på bilden för att köpa albumet!
Albumet "Sorgen och Glädjen" med Margareta Bengtson finns på t.ex. NK Sthlm, Folk å Rock i Malmö eller i webshop här. (Finns ej digitalt i nuläget.)
My piece "Time Is" for choir is now available at Gehrmans! For choir with soloist and piano or a capella, commissioned by Gustaf Sjökvists Chamber Choir 2016 with Margareta Bengtson as soloist.
Köp skivor på Bengans.se eller Slingan Musik!