"Algotsson has a great gift for melody.."

(All About Jazz)
VÄLKOMMEN & WELCOME!
Hello and a happy new 2022!
Upcoming concerts will be published in the Songkick calendar on the right or here below. (There´s still some uncertanties due to covid.) Recent concerts have been for instance in Skellefteå Nov. 9 with Margareta Bengtson / Mathias Algotsson duo and Västerås konserthus Nov. 23 with Svante Henryson / Mathias Algotsson duo. Also in Boadilla Jazz (Madrid) on Nov. 27 with Mathias Algotsson Quartet.
Concerts for spring will be published under hand, but for instance in June a new composition for choir and vocal soloist commissioned by Västerås Domkyrka will be performed there together with some other original pieces – more details later!
Thanks for now, you can always check music on CD, digital services or sheetmusic via the links here!
Latest digital piano release was an EP "Upright Pieces" with solo upright piano pieces. It´s an EP with six pieces for upright piano – not jazz this time, but more of six composed/improvised songs that together makes a small story.. Follow me on Spotify to get noticed for all upcoming digital releases! Also click HERE to choose your favourite streaming service!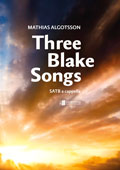 ---
Sollentuna kommuns stora kulturpris 2019 går till Mathias Algotsson Mer info finns här: https://www.sollentuna.se/sv/nyheter–press/nyhet-uppleva–gora/jazzstjarna-far-sollentuna-kommuns-stora-kulturpris/
Here´s some videos from my and Svante Henryson´s duo concert at Konserthuset in Stockholm in september 2016!

Nedan finns ett Youtubeklipp från inspelningen av albumet "Home at Work Again". // Below a video from the making of the latest album with Mathias Algotsson Quartet, released in February 2019.