"Mathias Algotsson showed once again what a marvelous pianist and composer he is."
VÄLKOMMEN & WELCOME!
Hello! Chock out the Songkick calendar on the right for upcoming concerts! For instance in Arboga kulturhus 12/10 and Västerås konserthus 23/11 with Svante Henryson / Mathias Algotsson duo, Stallbacken Kultur 15/10 on duo with Rigmor Gustafsson and Haninge Kulturhus 21/10 with trio and guest Lovisa Jennervall.
Latest digital piano release was an EP "Upright Pieces" with solo upright piano pieces. It´s an EP with six pieces for upright piano – not jazz this time, but more of six composed/improvised songs that together makes a small story.. Follow me on Spotify to get noticed for all upcoming digital releases! Also click HERE to choose your favourite streaming service!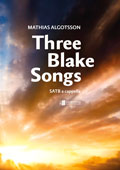 ---
Sollentuna kommuns stora kulturpris 2019 går till Mathias Algotsson Mer info finns här: https://www.sollentuna.se/sv/nyheter–press/nyhet-uppleva–gora/jazzstjarna-far-sollentuna-kommuns-stora-kulturpris/
Here´s some videos from my and Svante Henryson´s duo concert at Konserthuset in Stockholm in september 2016!

Nedan finns ett Youtubeklipp från inspelningen av albumet "Home at Work Again". // Below a video from the making of the latest album with Mathias Algotsson Quartet, released in February 2019.