"Pianisten Mathias Algotssons största begåvning ligger i förmågan att komponera starka, vackra melodier. Hans kvartett bjuder här på sju kompositioner med vacker, melodiös, romantisk och svängig musik."

Miljömagasinet (2019)
VÄLKOMMEN & WELCOME!
I hope you all are well! Now some concerts are coming back again – for instance in Leksands kyrka 11/8 with Margareta Bengtson / Mathias Algotsson duo, Haninge Kulturhus 21/10 with trio + Lovisa Jennervall and in Västerås konserthus 23/11 with Svante Henryson / Mathias Algotsson duo
A new digital EP "Upright Pieces" with solo upright piano pieces will be released on July 29! It´s an EP with six pieces for upright piano – not really jazz, but more of six composed/improvised songs that together makes a small story.. Follow me on Spotify to get noticed for all upcoming digital releases! Also click HERE for easy pre-save to your favourite streaming service!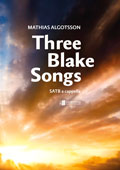 ---
Sollentuna kommuns stora kulturpris 2019 går till Mathias Algotsson Mer info finns här: https://www.sollentuna.se/sv/nyheter–press/nyhet-uppleva–gora/jazzstjarna-far-sollentuna-kommuns-stora-kulturpris/
Here´s some videos from my and Svante Henryson´s duo concert at Konserthuset in Stockholm in september 2016!

Nedan finns ett Youtubeklipp från inspelningen av albumet "Home at Work Again". // Below a video from the making of the latest album with Mathias Algotsson Quartet, released in February 2019.
My piece "Time Is" for choir is now published at Gehrmans. For choir with soloist and piano or a capella, commissioned by Gustaf Sjökvists Chamber Choir 2016 with Margareta Bengtson as soloist.