VÄLKOMMEN & WELCOME!
I hope you all are well! Since there´s hardly any concerts upcoming, the Songkick kalender is empty, but let´s hope for better times.
However a new single from upcoming quartet album (spring 2021) is now released, follow me on Spotify to get noticed!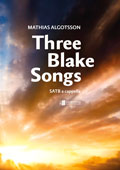 ---
"Mathias Algotsson visade återigen vilken makalös pianist och kompositör han är." – Karlskoga Tidning
"Algotsson är en fena på att fånga lyssnaren med medryckande, alternativt stämningsfull, harmonik." – Kulturbloggen
"Algotsson delivers seven compositions and proves once more he´s a composer of dignity". -Tidningen Sju
"Algotsson has a great gift for melody" -All about Jazz
"En pianoelegant med stark låtskrivarförmåga" -Sydsvenskan
---
Sollentuna kommuns stora kulturpris 2019 går till Mathias Algotsson Mer info finns här: https://www.sollentuna.se/sv/nyheter–press/nyhet-uppleva–gora/jazzstjarna-far-sollentuna-kommuns-stora-kulturpris/
Nedan finns ett Youtubeklipp från inspelningen av albumet "Home at Work Again". // Below a video from the making of the latest album with Mathias Algotsson Quartet, released in February 2019.
Here´s some videos from my and Svante Henryson´s duo concert at Konserthuset in Stockholm in september 2016!

My piece "Time Is" for choir is now published at Gehrmans. For choir with soloist and piano or a capella, commissioned by Gustaf Sjökvists Chamber Choir 2016 with Margareta Bengtson as soloist.